ALISE WILLOUGHBY SEES DAYLIGHT IN 2023!
Olympic Silver Medalist, 2-time World Champion, and the winningest pro in American BMX history changes gears, choosing to race an American built Daylight!
SEEING DAYLIGHT
Born from a world-class BMX race pedigree, the Daylight BMX Flying Machine© has become regarded as the BMX world's first true superbike — with a design and custom finishes as remarkable as its Hand-Built on the California Gold Coast© construction.
Out of the starting gate, our Elite Pro, Corben Sharrah, raced his Daylight to multiple national and World Cup wins, two Olympic competitions, and the 2017 UCI BMX World Championship Title. Alongside Corben, Elite Canadian Champion Molly Simpson continues to prove she too is destined to be one of the world's best. And if that roster of pros who have chosen Daylight isn't impressive enough, we are incredibly proud to now welcome to the Daylight family the ABA/USA BMX 10-Time #1 Pro and Olympic Silver Medalist, Alise Willoughby—proving that when we say See Yourself Winning©, we mean it!
Multi-time USA Cycling Elite National title winner, Corben Sharrah, flies the USA flag sleeve aboard his custom engine-turned #bmxflyingmachine!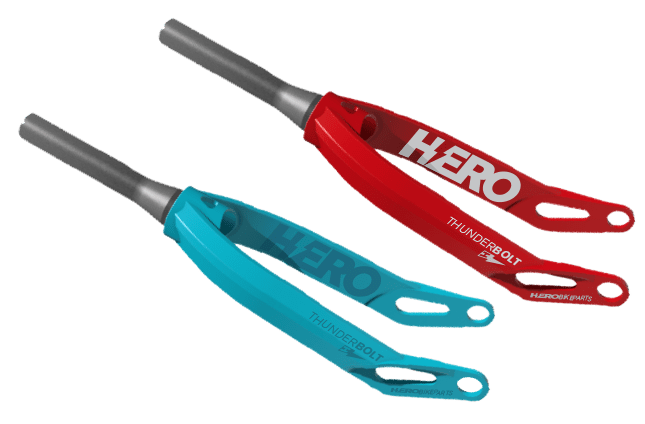 Let the HERO in you take flight with our new line of premium American built race parts.
Check out your potential here!
CUSTOM FINISHES
From engine-turned masterpieces, to chameleon color-shifting metallics, to the simple beauty of our two-color ceramic design, we offer an industry-first and industry-only variety of paint finishes and custom graphics.
Visit our DAYLIGHT PAINT SHOP to see a gallery of options and details.
COMMITMENT
SEEING DAYLIGHT© — IT'S MORE THAN OUR RACE MANTRA. SINCE OUR BEGINNING, IT'S BEEN OUR GUIDING PRINCIPAL AND PROMISE TO BUILD THE BEST PERFORMING, BEST LOOKING BMX RACE FRAMES AND BIKES EVER — AND THAT'S HOW WE STILL SEE  IT, SO YOU TOO WILL ONLY SEE DAYLIGHT AHEAD.
The Perfect Fit
Regardless of your size or the wheel size you prefer, we've got you covered with a full selection of frame and wheel sizes.
TAPERED HEADTUBE
FULLY MACHINED, DAYLIGHT "LIBERTY BELL" INTEGRATED HEADTUBE FOR 1.5" FORK CROWN — PAIRED WITH OUR PREMIUM COLOR-MATCHED TAPERED HEADSET FOR STRENGTH, DURABILITY, AND THE SMOOTHEST RIDE.
MODULAR DROPOUTS
SLIDING, VERTICAL AXLE DROP-OUTS FOR LOCKED-IN WHEEL PLACEMENT — INCLUDE INTEGRATED TITANIUM TENSIONER SCREWS FOR PRECISE ALIGNMENT — AND WIDE ADJUSTABILITY FOR MOST GEAR COMBINATIONS.
ULTRAWIDE BB92
PRECISION MACHINED WIDER BB92 SHELL WITH EXTRA LARGE TUBE CONNECTIONS FOR UNMATCHED POWER TRANSFER — PRESS FIT PREMIUM INTERNAL BEARINGS FOR THE SMOOTHEST, FASTEST SPIN.
Hand Built on the California Gold Coast